MASSLIVE features Dedication Ceremony of Gordon H. Mansfield Veterans Community
Dedication ceremony for Agawam 'Soldier On' facility brings hope and homes to vets.
By: Conor Berry
AGAWAM — Soldier On, the Pittsfield-based nonprofit dedicated to ending veteran homelessness by providing permanent, supportive, sustainable housing, held a dedication ceremony Monday afternoon at the Gordon H. Mansfield Veterans Community facility, 702 South Westfield St., in the Feeding Hills section of Agawam.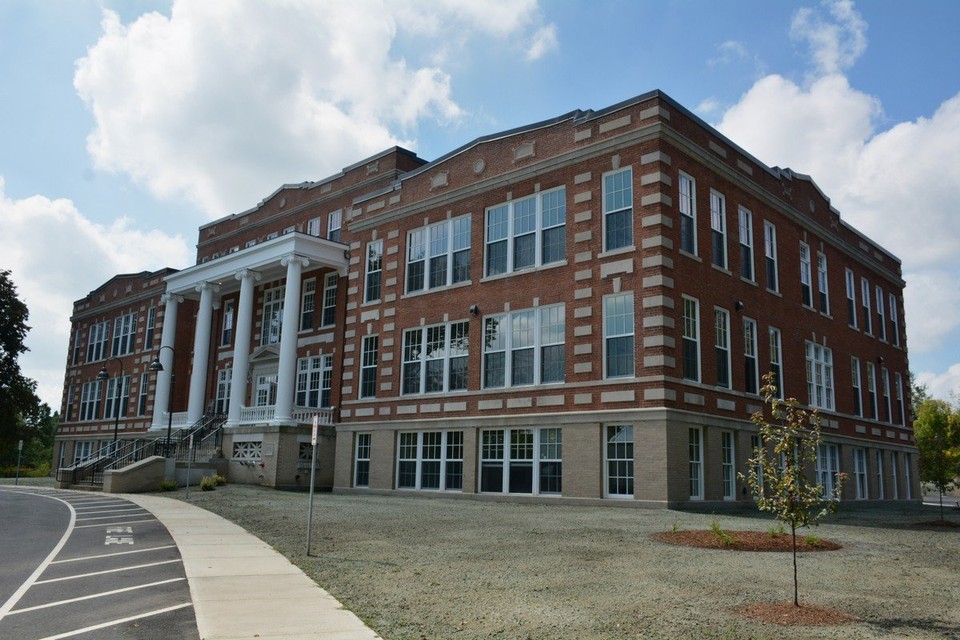 The former Western Massachusetts Regional Police Academy has been transformed into affordable housing for 51 veterans, including 49 partially furnished units in the renovated academy and two units in a new annex to the building.
U.S. Rep. Richard E. Neal, D-Springfield, Agawam City Council President James P. Cichetti, and state Secretary of Housing and Economic Development Jay Ash were among those who spoke at the dedication ceremony.
In the absence of Agawam Mayor Richard A. Cohen, who was traveling back from Boston at the time of the event, Cichetti welcomed the large crowd of dignitaries to Agawam for the ceremony, including veterans and local and state officials.
"On behalf of the City of Agawam, welcome home," Cichetti, who's running for mayor, said to the veterans. The candidate praised former state Rep. Rosemary Sandlin for getting the legislative process rolling.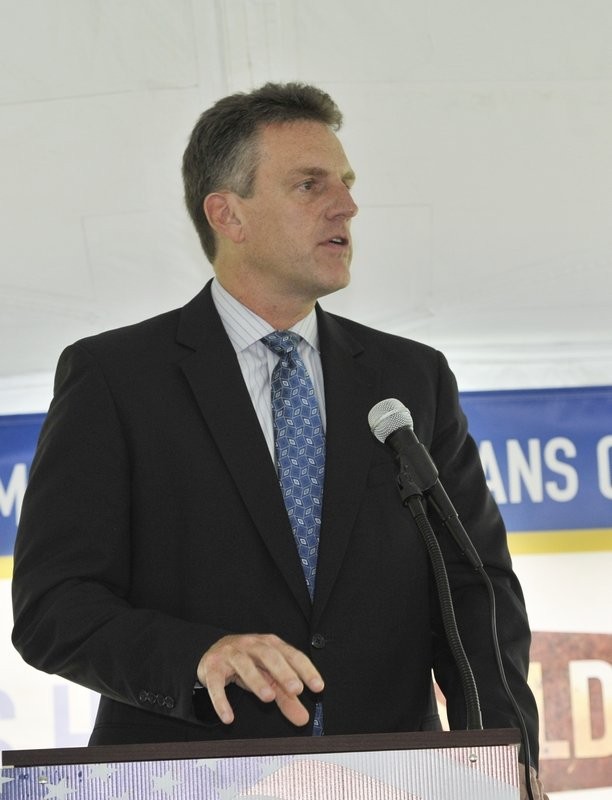 Ash credited Congressman Neal for his ability to get things done for his constituents in Western Massachusetts. "Richie Neal is legendary for delivering things back home to his district," Ash said.
Ash spoke on behalf of Gov. Charlie Baker, saying nobody who ever wore a U.S. military uniform "should ever struggle to find a place to live."
State Sen. Donald F. Humason Jr., R-Westfield, state Rep. Nicholas A. Boldyga, R-Southwick, and state Secretary of Veterans' Services Francisco A. Urena were among the many officials in attendance.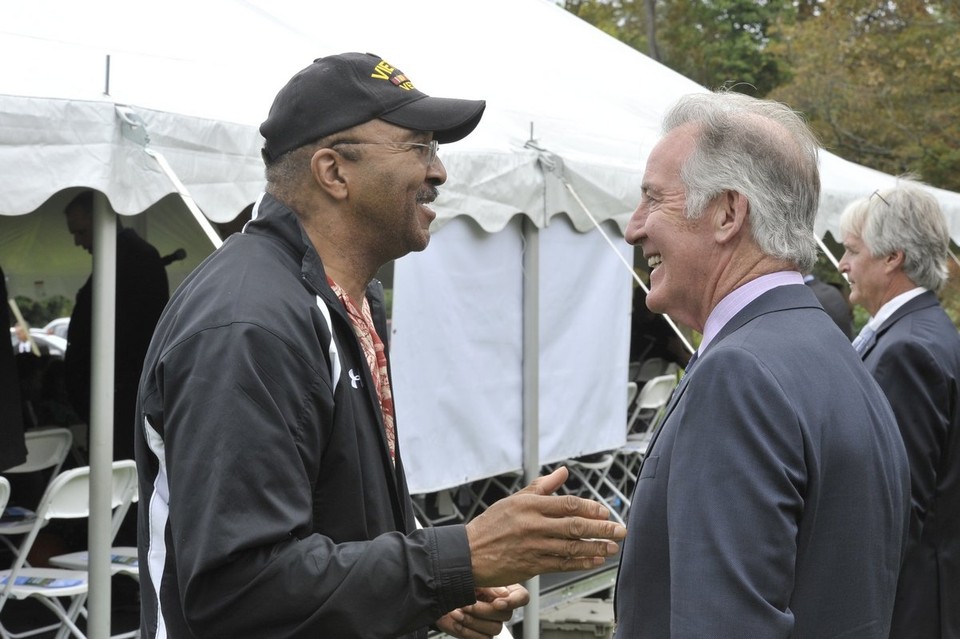 When it was Neal's turn to speak, he said the dedication of the new facility marked a "great day for Agawam and a great day for Soldier On." Neal, dean of the state's congressional delegation in Washington, praised Agawam officials for making the necessary zoning changes to accommodate and support the project.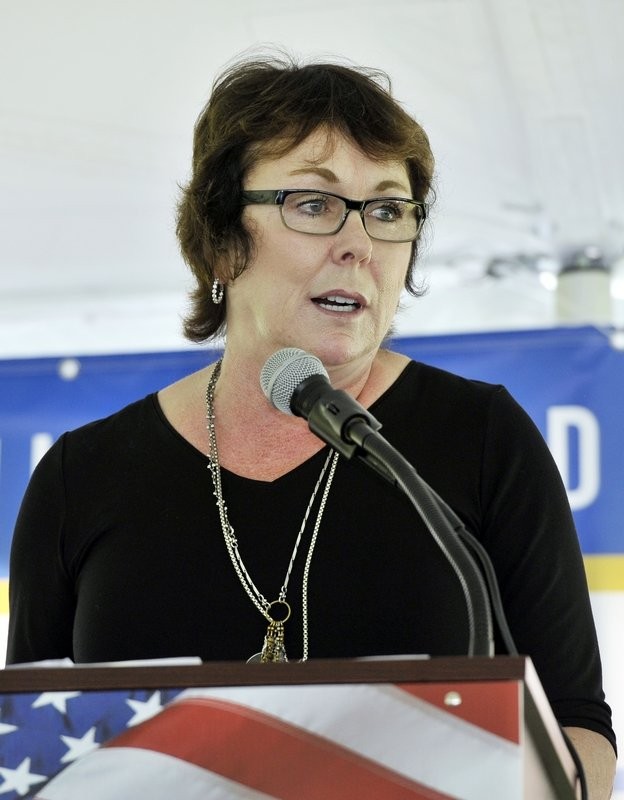 Linda Mansfield, a member of the Soldier On Board of Directors and wife of the late Gordon H. Mansfield, whom the building is named for, was also on hand.
Gordon Mansfield, a former deputy secretary of Veterans Affairs, was a Pittsfield native and highly decorated Army veteran who survived two tours of duty in Vietnam. As company commander of the 101st Airborne Division, Mansfield sustained a spinal cord injury during the 1968 Tet Offensive, for which he received the Distinguished Service Cross — the second-highest personal decoration for valor in combat.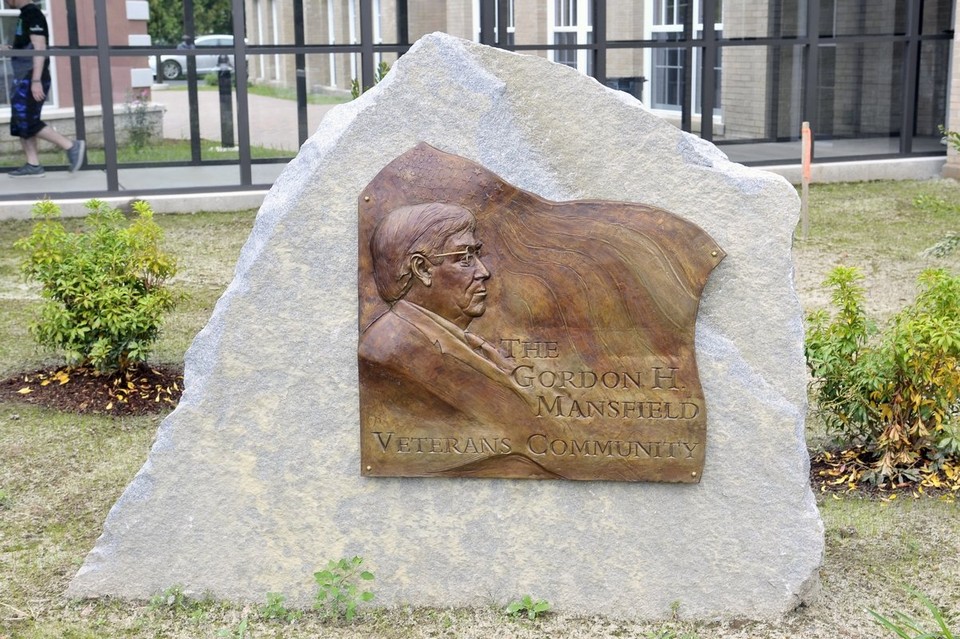 In July 2010, the former police academy building was transferred to Soldier On through state legislation, allowing for the development of permanent affordable housing for veterans at the Agawam site.
The Agawam project was approved in 2015, with construction beginning in March 2016. The roughly $14 million project was financed through state and federal historic tax credits, in partnership with companies such as Citizens Bank and the Stratford Capital Group.
Soldier On staff will be on site to provide daily support to veterans. The organization also has facilities in Pittsfield, Northampton and Chicopee.