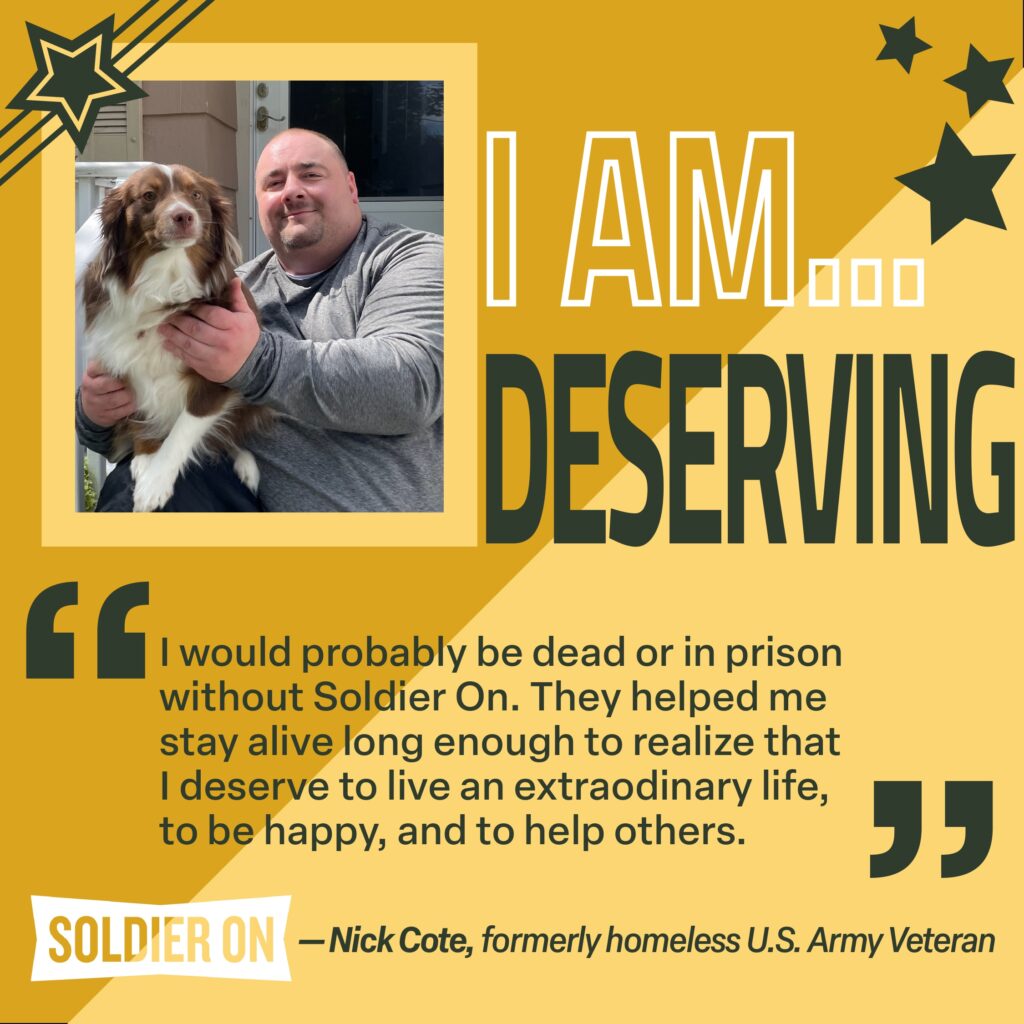 How has Soldier On helped you?
"I mean, where do I begin? Soldier On has helped me build my life from the ground up, and that is a literal statement. I walked in the door with the clothes I had on, a plastic bag with toiletries, seven years of my life spent behind bars, a 435-credit score, no family or friends at all, enrolled in Veterans Treatment Court, but worst of all, I had zero self-worth. Soldier On definitely had their hands full, and not just the case managers but all the way up to the administration and the CEO had their hands in the life I get to live today. That is what is so special about Soldier On. I left Soldier On with bags upon bags of nice clothes, a credit score of 670 (with the help of Courtney DiCicco and Freddie Mac's Credit Smart® program), a bank account (with money in it), and solid network of friends. I graduated from Westfield State University (which Soldier On paid for), have a career in a field I have always wanted to be part of, bought my first home, but most importantly I have my family and kids back in my life again. Not only would none of this have been possible without Soldier On, but I would probably be dead or in prison, so not only has Soldier On helped me create the life I live now, but they also helped me stay alive long enough to realize I deserve to live an extraordinary life, be happy and help others."
What is one word that comes to mind when you think of Soldier On?
"Opportunity. Soldier On offers veterans help in many ways and will do almost anything for their residents. Still, most importantly, they give residents the opportunity and tools to build a better life for themselves."
Nick has utilized a variety of Soldier On's services, transitional housing, legal services, Supportive Services for Veteran Families, telehealth, transportation, wellness, workforce development, financial education, and credit repair.