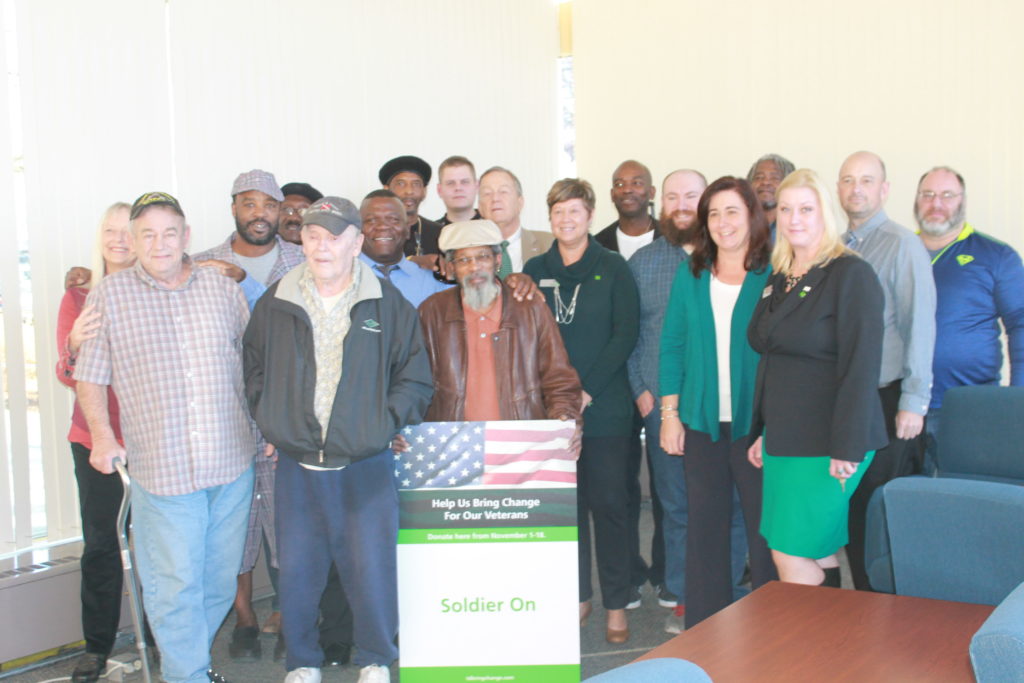 Soldier On was privileged enough to be the beneficiary of the TD Bank November Bring Change program at their West Street and Merrill Road store locations in Pittsfield, MA.
The program ran from November 1st-18th. On Friday, November 18th Soldier On was presented with a $5,580.00 donation from the campaign. Residents and staff from Soldier On went to the West Street location to accept the donation.
TD Bank through its charitable giving arm, the TD Charitable Foundation carries a legacy of supporting non-profit organizations. Since its inception in 202, the foundation has contributed over $160 million in grant funding to organizations in the communities where TD works, lives, and does business.