Meet U.S. Army Veteran, Jeremy Gemmer.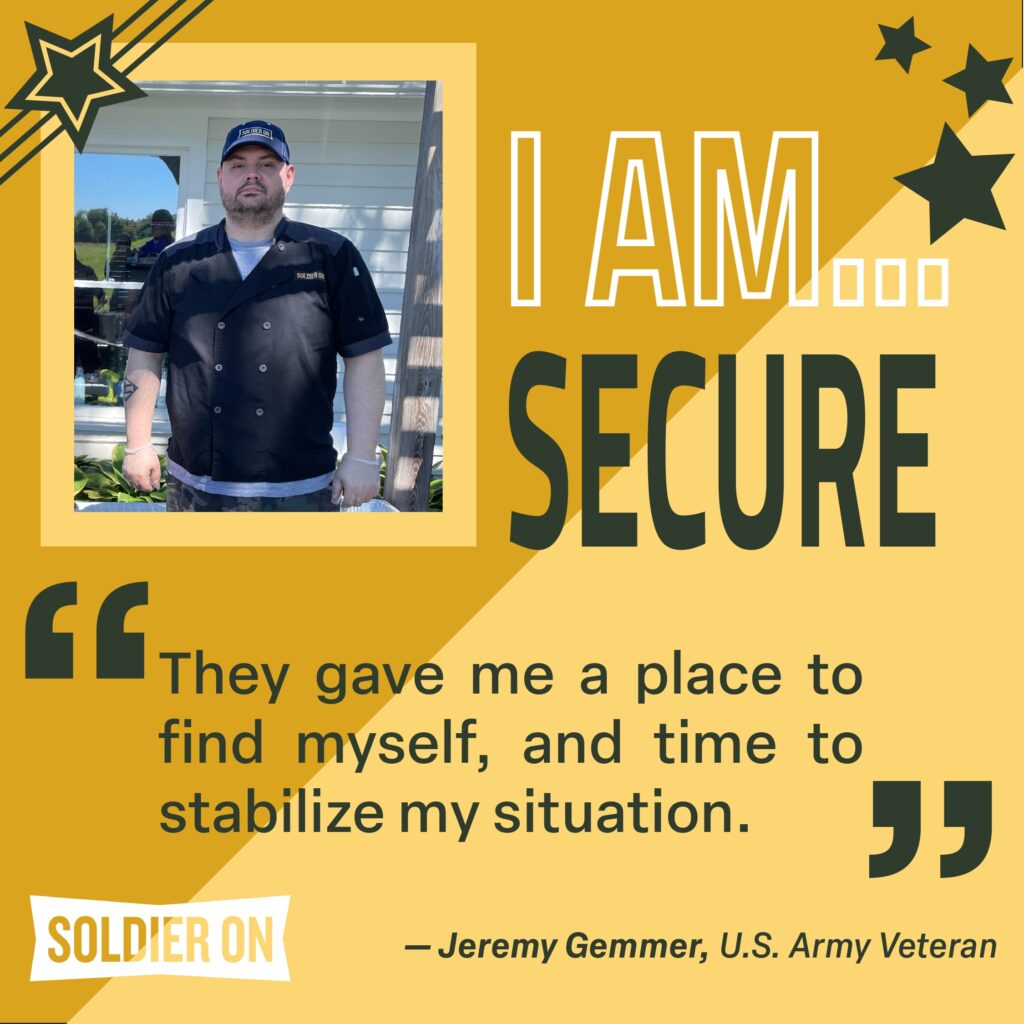 How has Soldier On helped you?
"Soldier On has helped me find permanent housing and employment with in the company. The organization has helped me with years of mental health, with great supporting staff. It gave me a place to find and stabilize myself for years to come."
What is one word that comes to mind when you think of Soldier On?
"Nietzsche."
Jeremy has utilized Soldier On's transitional housing, workforce development services, and permanent housing.