Meet U.S. Army Veteran, Carol Jones.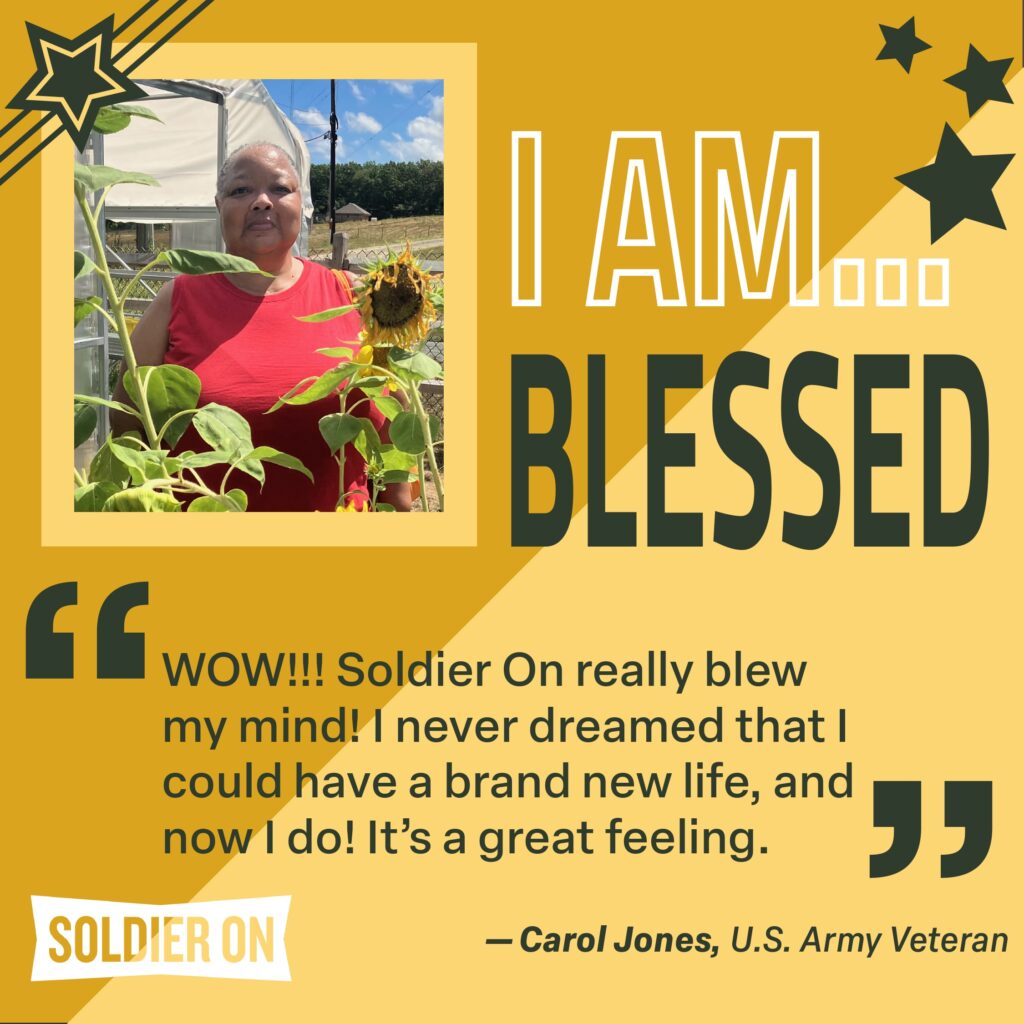 How has Soldier On helped you?
"WOW!! Soldier on has blew my mind, I never thought I could have a bran new life, and now I do! It is a great feeling. I love the people I have met since being here. It has helped me socialize again, I have joined the gardening group, and I participate in many activities the building provides for us. Living in Tinton Falls is a daily learning experience, you are surrounded by all walks of life. Before moving to Tinton Falls, I worked with Soldier On because I was behind on my rent and literally drowning. They helped me get through that difficult time in my life and helped me start a new one at Gordon Mansfield. I truly appreciate everything Soldier On has done for me."
What is one word that comes to mind when you think of Soldier On?
"Blessed."
Carol has utilized a variety of Soldier On's services, Supportive Services for Veteran Families, legal services, transportation, wellness, workforce development, financial education and credit repair, and permanent housing.