Soldier On Women's Program: Helping Women Veterans Reclaim Their Lives
Our women's program helps women veterans returning from active duty take their place in the community, while bringing meaning and dignity back into their lives.
The women's program at
Soldier On
has been providing services to women veterans since 2005. We foster a
supportive environment of peers
as women prepare for their transition to independent or family life. The program provides our women veterans with a safe, structured environment that gives them a chance to
regain a stable footing
after returning from active duty.
Our Leeds, Massachusetts campus has transitional housing for up to sixteen women and children in a LEED Gold facility . It's a safe, homelike environment for women veterans in a period of transition. In keeping with the Soldier On philosophy of peer-to-peer support, the house is managed and maintained by the women who live there, with a committee managing the household, transportation, supplies, maintenance requests and grocery shopping. Truly a program for women, by women.
Our residents are responsible for attending weekly house meetings and performing household chores. Each woman is given the independence and resources to seek counseling, education or employment opportunities.
Each resident, with assistance from a case manager, develops an individualized treatment plan that addresses issues such as addiction, physical or mental health problems, and homelessness. While staying with us, women receive supportive services from our staff, the community, and the Veterans Affairs Medical Center—all in preparation for resuming independent life when they're ready.
The residents of our women's program make a commitment to:
Participate in therapy and treatment provided by Soldier On and the Veterans Affairs Medical Center or in the community
Receive needed medications and counseling services right where they live
Take part in our Wellness Program, which enhance their physical and mental health
Take advantage of educational programs and employment opportunities, with support provided and assistance coordinating transportation
Participate in group activities designed to build self-awareness, communication and coping methods
Make an effort, with our assistance, to stay connected to their families
Use our support system as they transition to independent or family life
 Helping women veterans reclaim their lives.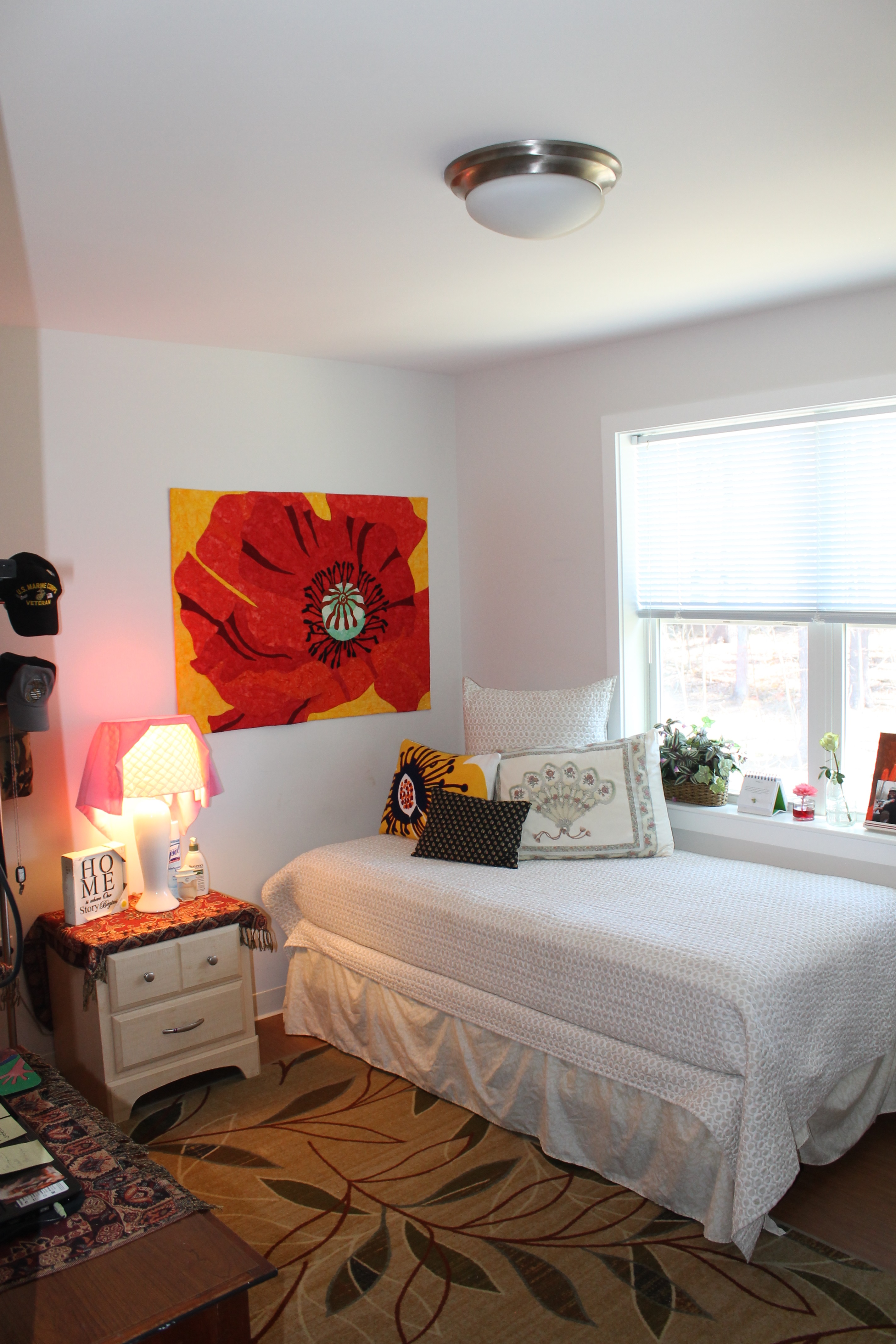 Are you a veteran looking for housing?