Meet U.S.M.C. Veteran, Patrick Clyburn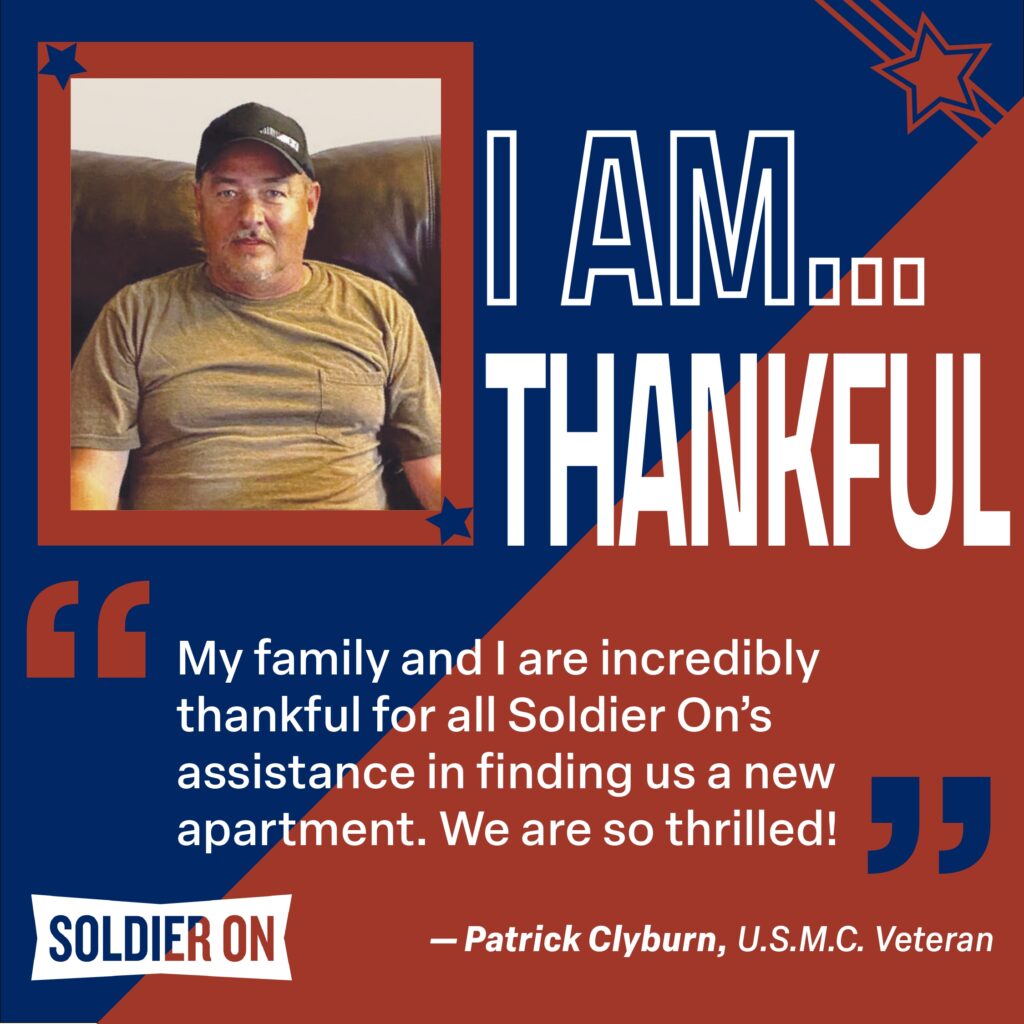 Soldier On assisted veteran, Patrick Clyburn, with housing assistance when he was being evicted from his apartment. Patrick was having ongoing issues with his landlord that made him and his family feel unsafe in their own home. Patrick was referred for housing search assistance and was able to find a new apartment for him and his family. Patrick, his girlfriend, and his teenage son were thrilled to find a new, safe living environment. Soldier On assisted the family with moving costs, security deposit and rental assistance. Once settled in their new home, Patrick was referred for the Shallow Subsidy program through Soldier On. He was approved and is now set up to pay 50% of his rent for the next two years. Patrick and his family are incredibly grateful for Soldier On's assistance with their housing.
What is one word that comes to mind when you think of Soldier On?
"Awesome."
Patrick has utilized Soldier On's Supportive Services for Veteran Families (SSVF) services.