Soldier On's Tinton Falls Project featured in Asbury Park Press
3 Things to know about Tinto Falls project to house homeless veterans
Asbury Park Press | Payton Guion| August 30, 2016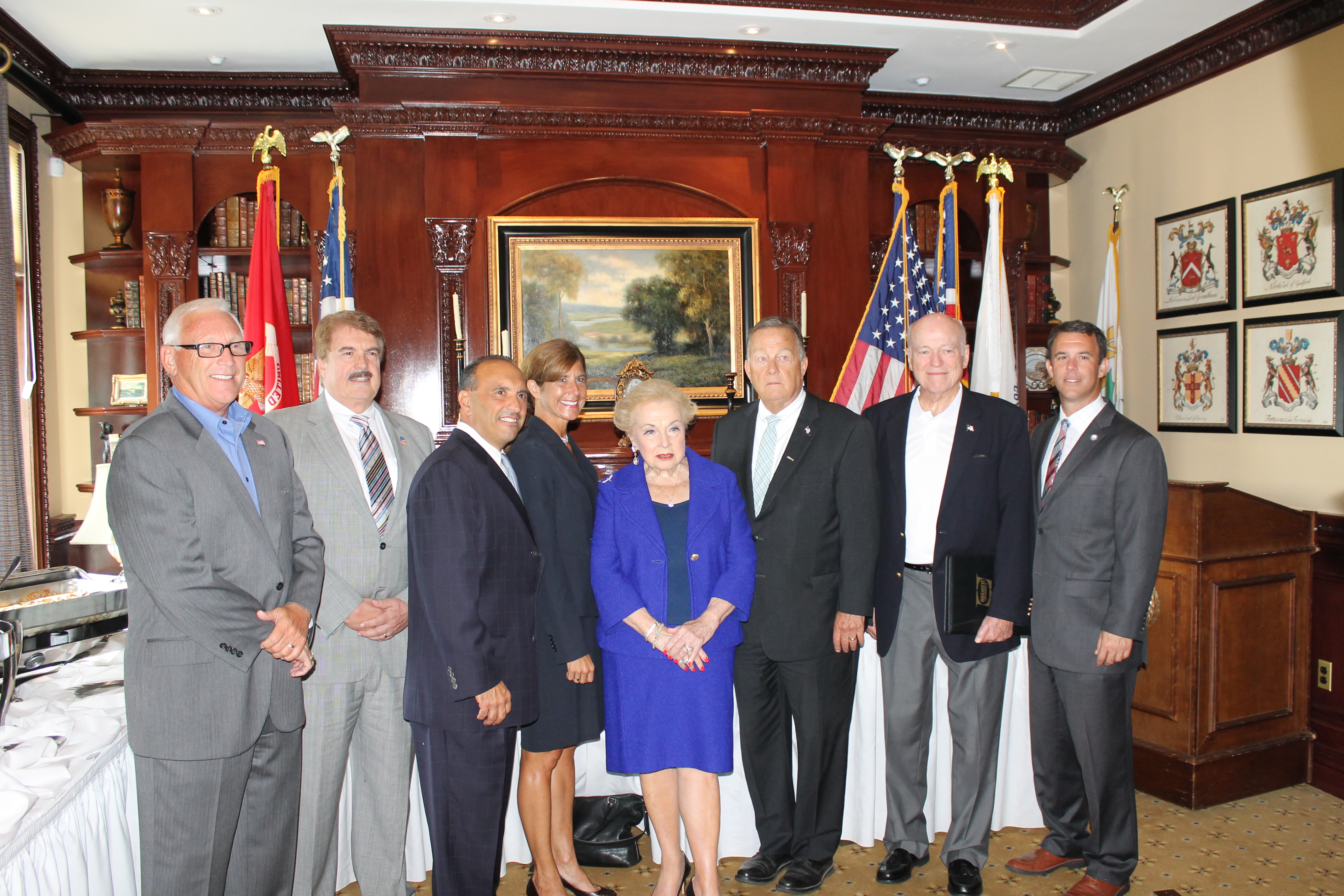 By one count, New Jersey is home to some 2,000 homeless veterans. On Tuesday, the public gained a longer look at plans to correct course and put roofs over the heads of ex-service members from Monmouth County and beyond.
Political leaders and others gathered at Eagle Oaks Golf and Country Club in Farmingdale for the unveiling of a project that aims to elevate scores of homeless veterans in Tinton Falls.
The nonprofit organization Soldier On presented its plan to house homeless veterans – aided in part by a deal announced earlier this month in which the borough sold the group 12.59 acres on Essex Road near the Jersey Shore Premium Outlets for $1.
"When I talk to veterans, every one of them says that housing is their biggest need, bottom line." U.S. Rep. Chris Smith, R-4th, told the Press.
The facility would house up to 100 homeless veterans and provide services, such as job training and mental health services, aimed at plugging them back into the community.
Below are three things to know about the project:
1. A lot of red tape remains
Soldier On has yet to secure financing for the project. CEO Jack Downing said his company will work with agencies that fund affordable housing projects in New Jersey to help pay for the facility, estimated to cost about $20 million.
While finding funds, Soldier On will have to work with the Tinton Falls planning board on its site plan. Jim Scalise, the organization's engineer, said a zoning change may also be required. Despite of the unknowns, Downing said he expect Soldier On will have the project moving through Tinton Falls government within nine months.
2. It's unclear how many units will be built
Preliminary plans say that development will comprise up to 100 units. Soldier On hasn't settled on a final number. Once engineers review the site and confer with the planning board, the number of units will become clearer.
Veterans will have an ownership interest in the apartments. Soldier On offers its residents the opportunity to buy into a cooperative, and pay $2,5000 for a share of ownership. That share allows them to rent a unit. Downing said units in the Tinton Falls project are expected to rent for $1,025 per month.
3. Not all the veterans will be local
The organization will focus on housing homeless veterans within Monmouth County, Soldier On said. But the facility is expected to have more units than there are homeless veterans in the county. Matthew Buckley, SSVF Program Director with the nonprofit, said there are about 30 homeless veterans in the area on any given night.
New Jersey has among its homeless population an estimated 2,000 veterans of the United States Armed Forces, according to the state Department of Military and Veteran Affairs.
The remaining units will be offered to veterans in other areas served by Soldier On, mainly in New England.
Downing said that even though a lot of work remains, he expects veterans to move in within four years.
Tinton Falls Mayor Gerald Turning tole the Press that this project is "the best thing I've even done as an elected official."
Click here to read more.