Soldier On veterans get early gifts of food and clothing from BRTA holiday drive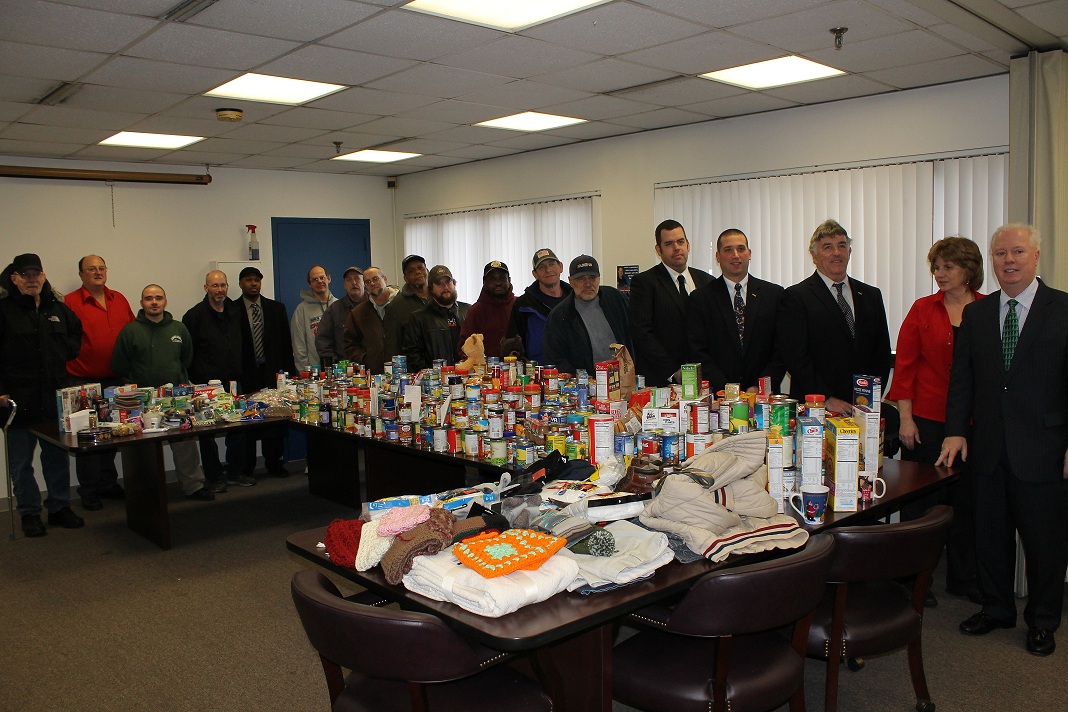 PITTSFIELD — Even more important than presents, some veterans received ample food and other gifts following a Berkshire Regional Transit Authority holiday gift drive.
For the third year, BRTA accepted donations, such as food or clothes, in lieu of "B" bus fares during the first two weeks of December. The donations are then given to the veterans at Soldier On, the veterans support service organization.
BRTA Director of Administration Tami Larimore said the donations this year nearly doubled what was received three years ago. This year, 675 donations were received, while 348 donations were received in 2010.
"[The drive is] for those that have given so much, lost so much, and live with so little," said Larimore, who created the program after seeing ample programs supporting children, but little to support those who served the country.
"Christmas is not only for children, but all of us," she added.
Box after box of canned foods, which included everything from soup, corn, and spaghetti and meatballs, and some hand-knit clothes were packed in boxes by volunteers before being taken to Soldier On on West Housatonic Street for distribution.
Soldier On provides food for about 50 families on a weekly basis, a representative said.
This year's drive was dedicated to former Army veteran Lenny Costa, who died of cancer in the spring after gaining employment at BRTA as a compliance inspector through a Soldier On program.
Larimore said that even though Costa had only worked for BRTA for about half a year before he died, he was quickly embraced.
"He left a mark in half a year that many won't leave in 20 years," Larimore said.
Nuclea Biotechnologies and the national nonprofit Disabled American Veterans also provided gift cards.
Read the full article here: http://www.berkshireeagle.com/ci_22228722/solider-veterans-get-early-gifts-food-and-clothing