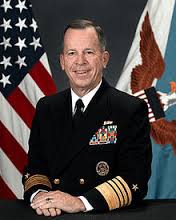 "I am keenly aware of Soldier On's Resiliency Program and how it is benefiting veterans and active duty personnel. The program has been explained to me by a first hand recipient who I have known and respected for many years. He credits his experience with The Resiliency Program with restoring the quality-of-life to his personal, family, and professional life. He has also witnessed the benefits of the program in numerous other participants. I believe that the addition of The Resiliency Program on a larger scale would be of value in improving proficiency, resiliency, and morale of our military personnel and veterans."
Admiral Mike Mullen, U.S. Navy (Ret.)
17th Chairman of the Joint Chiefs of Staff
"Because no one should live with emotional pain or anger, Soldier On developed The Resiliency Program. " Jack Downing, Chief Executive Officer of Soldier On.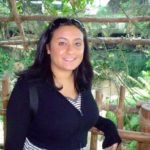 Hi, I am Christie Calderon the veterans' advocate for The Resiliency Program. I am here to answer any of your questions and to help you easily enroll into the free program. Please give me a call at 732-308-0099 or email me at ccalderon@wesoldieron.org , let's get you on the path to health and happiness.
The Resiliency Program is designed to rebuild the minds and bodies of our veterans. The main focus of the program is to assist veterans with anger, anxiety, burnout, depression, fatigue, insomnia, and PTSD. The Resiliency Program is unique in that it is not a mental health program but rather a system to stimulate the body's natural resiliency for health. The programs success is based on its individualized nutritional protocols and its one-on-one emotional desensitization sessions. The Resiliency Program approach has proven to be effective even when traditional therapies have failed.
The Resiliency Program has helped hundreds of our veterans regain their health and vitality. The program was developed and is directed by Dr. Steven Zodkoy. The Soldier On Resiliency Program is currently operating in 5 states; NJ, NY, MA, MS, and PA and was recently adopted by the Albany County Correctional Facility. Veterans wishing to be treated outside of our main areas can often be accommodated by our team of volunteer physicians.
The Resiliency Program utilizes two key approaches to restore our veterans. Part 1 is Nutritional supplementation based on advanced lab testing of urine and saliva. These lab tests provide a baseline for three pathways; the fight-or-flight mechanism, endocrine system, and for how the nervous system communicates. Balancing these key pathways is imperative to restoring proper physical and emotional function. Part 2 is Emotional Desensitization which involves hands on work with a technique called Neuro Emotional Technique (NET) or The Emotion Code. These techniques involve desensitization of stressors and triggers through coordinated tapping of acupuncture meridians, there are no needles involved. Our physicians are trained to uncover known and unknown stressors and triggers. Emotional Desensitization is utilized to relieve past traumas and future obstacles to success. The Resiliency Program success is do to our attention to correcting the emotional, physical and biochemical imbalances in our veterans.
New Research Shows Improved Brain Function for PTSD Sufferers
For a free download of Dr. Zodkoy's book Misdiagnosed: The Adrenal Fatigue Link and his research article An Effective Nutritional Program to Treat Burnout/Resiliency/PTSD in Military Personnel click the images below:
I have been on the program for 3 weeks. There has been an 80% difference in my mental health state of being. I am much happier and my depression is almost nonexistent. This is an awesome program."
–Patrick Robinson
I recommend this program to all veterans. It was clear from the beginning that Dr. Zodkoy cares about his patients and wants to improve their daily life. He was professional and I feel better now that I am on a solid plan of neuroscience supplements that work for me.
–Jaclyn Kirkwood, USMC, GySgt, Retired
I struggled for a couple years with anger, anxiety, depression, mood swings, and an overall lack of mental resiliency. I spent a year in personal counseling and on medication to try and "fix" my "problems"; however, at the end of the year I felt as through the "treatment" had plateaued and became stagnant. I found out about Dr. Zodkoy's Risliency Program through a prior Marin commander of mine, and after only few weeks of his nutrients and NET sessions, I felt more "normal" than I had in years. I have been consistently working on this program for several months now and I realized that all the time spent in counseling and on medication was a waste of time. If you are struggling like I did and feel like what you're currently doing to get better isn't working, get with Dr. Zodkoy and his resiliency team. It'll save your job, your relationship with your family and quite possibly your own life!"
–Joshua, USMC, E-8 1st Sgt
I am a First Sergeant in the Marine Corps. I originally linked up with Dr. Zodkoy via a past company commander of mine. I have been actively participating in Dr. Zodkoy's resiliency program for almost two months now and have felt a noticeable difference in myself mentally, physically, and emotionally. I have never been diagnosed with PTSD; however, I, like many others, I have struggled over the years with maintaining my own personal resiliency as it constantly competes with the Marine Corps' high operational tempo. No Marine can sustain it without help from somewhere. Specifically, I dealt with anger, depression, anxiety, and even suicidal ideations. It affected every area of my life. Admittedly, I turned to alcohol (which didn't help), and eventually counseling and medication when things became even worse. That path helped a little, but it did not provide sustained improvement, nor did it provide an end-state or a clear path to true healing. After working with Dr. Zodkoy for the first month I couldn't help but feel that I had wasted my time with the counselors and medications, and that I had quite possible been misdiagnosed altogether. If there is anything I can do to assist you in your endeavors to raise awareness to this program please do not hesitate to ask. It's working for me, when nothing else did, and I believe it will work for others too."
– 1stSgt J. O.
My name is Jason L. and I am a service disable veteran diagnosed with severe PTSD. I have a service dog who provides care and security for me as well, but has not been 100% successful. The addition of The Resiliency Program using supplements and holistic treatment has enhanced my ability and desire to actually live life to the fullest. I am feeling better about myself and am no longer in a fog. Medicines and psychological care from the V.A> were substandard and made me feel worst. Thank you Dr. Z and Dr. C!"
–Jason L.
In one word "AWESOME." I still can't believe the results. This is exactly what I needed and have been searching for. Thanks to the R.P. I am living a life with balance and finally have a regular sleep routine. This is a must for anyone living with mental health issues."
–John Crouch
When I left the United States Army, I was taking numerous medications to control chronic pain and had no means to handle the stress of transitioning out of the military. The Soldier On Resiliency Program has helped me to manage that stress and pain by the use of natural supplements. As a result I have lost 36 lbs, take only a handful of medications, and have a renewed outlook on life."
–Jonathan F., U.S. Army, SPC
I think that is a great program with an innovative approach to Veteran Care. For the first time, I am sleeping better, feeling less anxious and calmer. Through a combination of supplements and NET, I found that I could be myself again."
–Belinda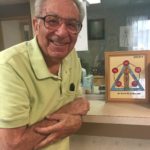 I started with Doctor Steve Zodkoy in September 2015. I was depressed, nervous, suffered from PTSD and anxiety. Through Dr. Z's therapy with nutrients, I have improved greatly. He has helped me a great deal and continues to do so. It is a wonderful program for Veterans."
– Pat Giordano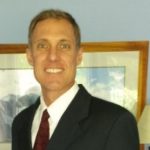 I have been participating in the Resiliency Program for a year now and the progress that I have made since entering the program has been remarkable. Before starting the program my depression had led to hospitalization and was nearly incapacitating. My anxiety and stress level kept me from having uninterrupted sleep and I was lucky to get 2-3 hours a night while trying to hold a fully time job and rebuild a family that I destroyed because of my depression and PTSD. Dr. Z's program has significantly improved my sleep quality and my daily anxiety. Although I still struggle with depression, the program has allowed me to cope with those valleys far better and bounce back quicker and without lingering effect. I may not have been able to piece my marriage back together, but I am able to be a good, stable father again and high productive at work again."
– Kenneth Miller, Commander, USN
The resiliency program has helped me to feel almost completely normal again. I used to have a lot of pain even just getting up and walking around, but the supplements and holistic treatment have enabled me to function like I used to. The program has also brought up and is helping to resolve issues I wouldn't have even thought were fixable – it is amazing!"
– Christy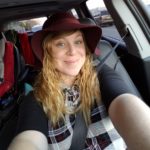 I have been using the Resiliency Program for almost a year. During this time, I felt the difference in nutritionals and the chiropractic treatments made in my life and that of my families. My overall energy was heightened, my lower back felt better, and my anxiety, due to my PTSD was decreased. I stopped taking the nutritionals for one month, to see if my health had just improved by itself, but this caused a depressive state. My back and neck problems returned and my stomach issues worsened. Within weeks of returning back to my regiment, everything got better. I was able to sleep better, my anxiety drastically reduced and I got out of my depressive state. Needless to say, this regimen works, you need to stay committed and continue your regimen. Thank you Dr. Z and Dr. Clarke for all the help you have given me and my family."
– Maria Cristina Garcia, Veteran, U.S. Army E5-SGT
Number of Veterans Enrolled :

707
Number of 1:1 of NET Sessions:

7,219
Would you benefit from the Resiliency Program?
Do you have anger?
Do you want to improve your emotional and physical health?
Do you replay past mistakes in your mind?
Do you have poor sleep?
Do you have anxiety?
Do you have burnout?
Do you have fatigue?
Do you have depression?
Do you want to feel better?
Frequently Asked Questions:
Do I get drug tested? No – we only test for neurotransmitters, never for alcohol or drugs.
Can I participate if I am on medications or use alcohol? Yes.
Will this effect my disability rating? No.
How long until I see results? Most participants begin to improve within the first 30 days and reach maximal benefit in 180 days.
How much does it cost? It is free for veterans. There is not cost for the testing, nutrients or doctors appointments.
I have tried medications, therapy, etc. with no help. Why is this different? The Resiliency Program was designed to treat the worst and most difficult cases. Studies and real cases have proven its effectiveness even when other methods have failed.